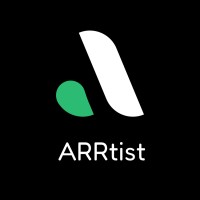 Upcoming Events
| Event | | Location | Date | Attendees | Price | |
| --- | --- | --- | --- | --- | --- | --- |
| | The ARRtist Summit 2022 is the networking conference for SaaS companies in German-speaking countries. You can expect a wide range of top speakers, direct exchange with SaaS founders and VPs as well as investors and solution providers to build the most valuable SaaS network. | | Oct 10, 2024 | 500 | $349 | Visit website |
Past Events
| Event | | Location | Date | Attendees | Price | |
| --- | --- | --- | --- | --- | --- | --- |
| | The ARRtist Summit 2022 is the networking conference for SaaS companies in German-speaking countries. You can expect a wide range of top speakers, direct exchange with SaaS founders and VPs as well as investors and solution providers to build the most valuable SaaS network. | | Oct 12, 2023 | 500 | $349 | Visit website |
| | The ARRtist Summit 2022 is the networking conference for SaaS companies in German-speaking countries. You can expect a wide range of top speakers, direct exchange with SaaS founders and VPs as well as investors and solution providers to build the most valuable SaaS network. | | Oct 06, 2022 | 500 | $349 | Visit website |
Video reviews
The breakout rooms are where the real conversations happen

I'm part of the Automated team. We build RPA and automation software. I'm here at ARRtist and really enjoyed the day. I was looking to get in touch with other founders to learn how they attack problem. The conference has been really cool. I enjoyed the breakout rooms and smaller sessions.

Amazing, especially KPI and insights from Nathan Latka keynote

I'm the CoFounder and CEO of ValueWorks. I'm a SaaS veteran since 2006. I found the conference amazing, especially the insights from Nathan Latka and his KPI's, insights, and the new offering on the financing side at Founderpath. I enjoyed learning best practices on running the business. It was worth it. Its the right audience, not to long, not to short. It goes the right level deep to get a real understanding, including the masterclasses which provide key access to experts in the industry.

I'm very likely to come back next year.

I'm CEO of StackFeed a cloud collaboration platform for business teams. I'm here for ARRtist and can see Germany missed this kind of conference. Glad we have one now. I'm very likely to come back next year.